'Ashes' (EP): 11 September 2020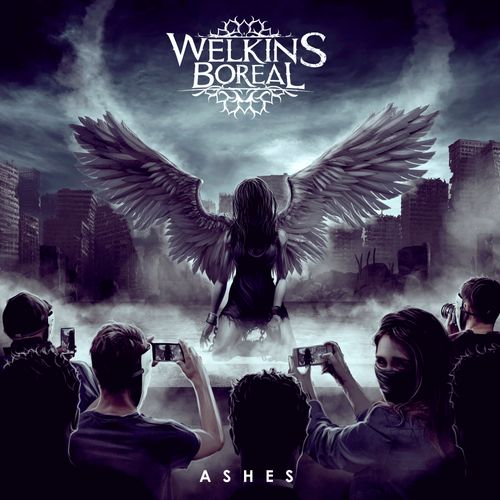 Gothic metal from Finland
Sounds like: Sentenced, Ghost, To/Die/For
Brand new material from Finnish songwriter Teemu Kautonen (Darkwoods My Betrothed, Nattvindens Gråt, Furthest Shore, Wizzard)
Recorded at the legendary Astia Studio with producer Anssi Kippo (e.g., Children Of Bodom, Ensiferum)

Full 1980s style analogue recording without any computer editing
Biography
WELKINS BOREAL was founded in 2018 by Teemu Kautonen as a follow-up to his former band Nattvindens Gråt, which released three albums 1995-2000 and played a European tour in 1997. The band's debut album 'Phantoms Of Yesteryear' was released in 2019 as Teemu's solo effort. On 'Ashes', the line-up was augmented with Aki Koponen on guitar and Toni Paananen as session drummer.
Release information
'Ashes' contains three songs that vary in style from the raw heaviness of 'Are You a Witch?' to the epic/progressive 'Triumph Of Steel' to the catchy melodic title track. In fact, the EP features the first brand new songs Teemu has written since 2001, given that the debut album 'Phantoms Of Yesteryear' comprised of completely revised and re-recorded versions of old Nattvindens Gråt songs. 
The band opted to record the EP in the old-fashioned style on magnetic tape with the apostle of analogue sound, producer/engineer Anssi Kippo at Finland's legendary Astia Studio. Everything on the EP is organic: no drum samples, no autotune, no amp simulators, no MIDI. Therefore, the playing and singing might not be perfect, but the producer and the band followed the philosophy of the feeling of the music outweighing robotic precision and a sense of danger being more interesting than predictable perfection.
Artist Photos
Album artwork and band logo
Contact
info@welkinsboreal.com / Teemu